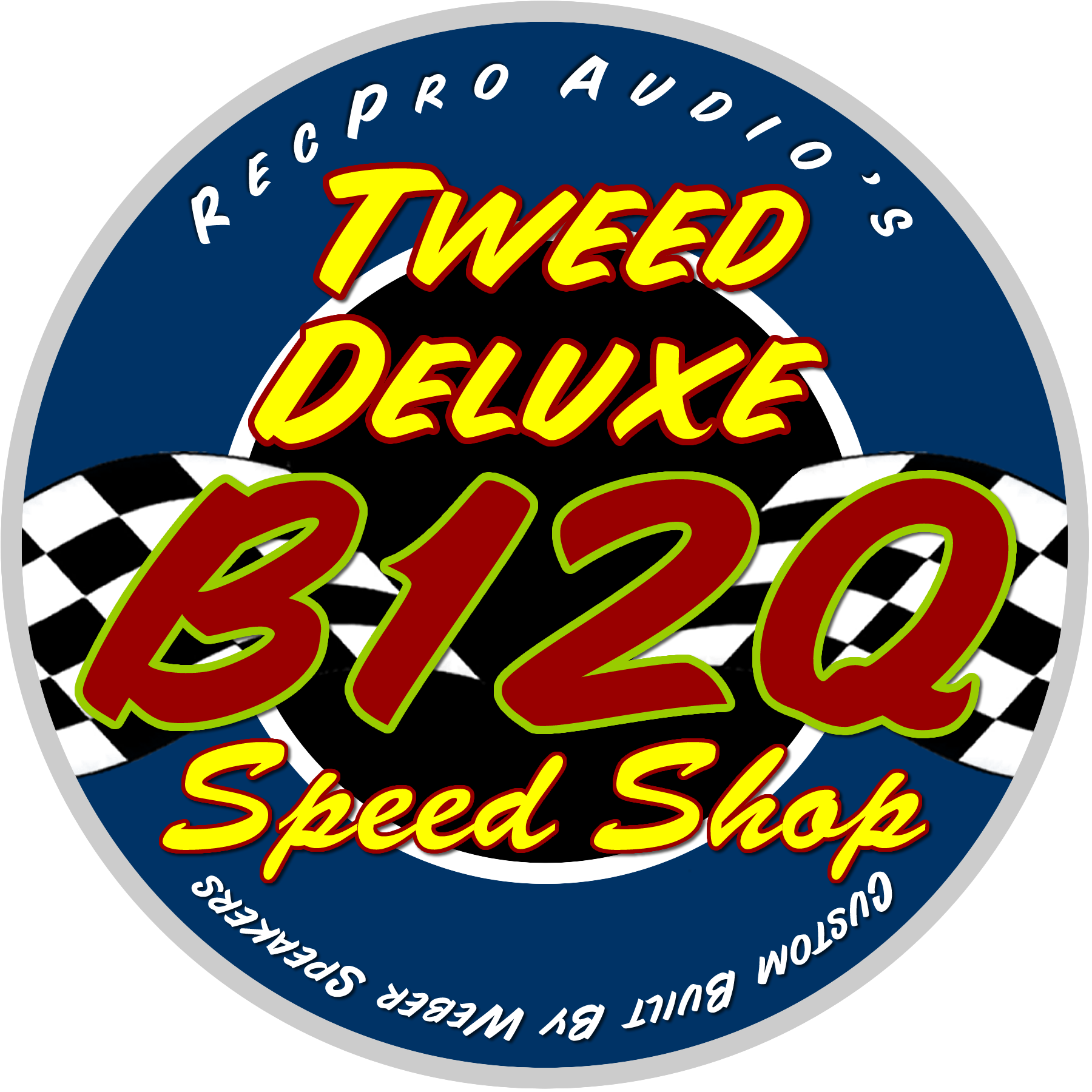 September 21, 2023
B12Q Overview:
Vintage Jensen Model Changes and Evolution:
In the late '50s and early '60s, Jensen speakers were available in many configurations. Moreover, some models evolved over time with cones going from smooth to ribbed (with differing numbers of ribs) seamed or not seamed, curved seam, etc.; also, coil specifications varied, changed and evolved. Even the spiders changed. As such, there are multiple iterations of Jensen speaker models that were utilized by Fender and other amplifier manufacturers back in the day; and they do sound and perform differently.
Vintage Jensen Tone and Reliability:
Additionally, old Jensens manufactured with exactly the same specifications and parts often sound different between themselves, which is largely due to the age of the speakers (60+ years) and the care and conditions under which each was used and/or stored. Frequency response and sensitivity can vary appreciably (again, even with identically assembled vintage speakers) so buying a vintage speaker (if you can find one that doesn't rub) does not guarantee a good, or even accurate, period tone. (It should also be mentioned that properly-working vintage speakers are also prone to failure without warning - one might last a few years, or a few days. I have a collection of working, and blown original-cone P12Qs. One thing for sure is that they cannot be trusted to gig with.)
RecPro Audio AlNiCo speakers - Reverse-engineered from multiple vintage Jensens:
Both the A12Q and B12Q are very accurate recreations of great sounding vintage Jensen P12Qs which were reverse-engineered by me, Rondo, from a sample of about a dozen original Jensen P12Q speakers with date of manufacture between 1959 and 1963.
Both speakers are great for recording with each providing their unique response and performance profiles (as indicated below). Numerous A12Q recordings can be found on the site in both audio and video demos. B12Q demos will be posted as opportunities arise.
Both speakers are available here on the site, and Speed Shop amplifier customers can choose either to be included in their builds.
Why another 12" AlNiCo?:
As stated above, Jensen speaker specs varied considerably while also evolving over time; as such I have decided to offer an additional vintage-Jensen AlNiCo speaker model, the B12Q, so as to address an alternative vintage tonal range.
I will do my best here to help you further understand the differences.
A12Q:
Vs. the B12Q, the A12Q has a more extended top end (more airy) and is smoother and more hi-fi sounding with more detail and definition. Although mids are very strong, in comparison to the B12Q, the A12Q sounds somewhat scooped (flatter response), it also contributes less to breakup and compresses more. Overall the sound of the A12Q is more articulate, complex and refined - especially good for cleaner tones, single coils and smokey Strat type playing. But, it also Rocks excellently with single coils, P90s and Humbuckers. Available since 2015, the A12Q is very popular and a great all-purpose speaker.
B12Q:
With great punch and clarity, the B12Q specializes in overdriven performance. It is less airy with a more pronounced fundamental (midrange) than the A12Q, yet still very smooth. Like the A12Q, the B12Q covers a lot of ground as it is also great for clean leads and rhythms, mid-gain crunch and distorted tones; but it really outperforms when pushed hard, providing more breakup and midrange impact, with a very tight and focused singing voice that tracks faster. Think Rock rhythm and soloing. The B12Q can make a 5E3 sound more Marshall-like.
Summary:
Listening casually with light playing, both speakers are *not* night and day different. However:
The A12Q is a great all-around speaker that can handle anything you throw at it. It enhances more expressive playing adding sparkle and detail. It is very articulate, yet warm and smooth with no peaky edges or predominant frequencies.
The B12Q covers the same bases as the A12Q, but is more specialized with a less airy, round midrange-centric profile that lends itself particularly well to [Hard] Rock and Blues; it has a clear voice that is very transparent - it adds nothing and instead really lets the amp shine through un-colored. While very in-your-face it also exhibits no peaky resonances.
Overall, the frequency response differences are essentially over 1k, with everything below nearly identical. Both speakers perform beautifully with clean tones, and rock excellently with smooth saturation characteristics and no washout of the lower frequencies.
Bottom line is that the A12Q is the all-around-er, and the B12Q is the option for those players primarily focused on Rock.
B12Q Vs A12Q: AT A GLANCE
B12Q
A12Q
Emphasizes Fundamentals
Middy – In Your Face – Bold - Fuller
Less Sparkle, Clearer
Punchier
Slower Decay (Tracks Faster)
Smooth Saturation
Tight Lows
Warm, with no peaky edges


Airy over 4k (extended highs)
Flatter – Voxy - Hi-Fi
More Sparkle, Detail
Compresses More
Faster Decay (Tracks Slower)
Smooth Saturation
Tight Lows
Warm, with no peaky edges



All RecPro Audio AlNiCo speakers are made in the USA by Weber Speakers.

Thanks again to the team at Weber for making this speaker possible!
Please visit the A12Q page for more information and background regarding development of the Speed Shop AlNiCo line of speakers.
Order Information: B12Q pricing is $140 each ($135, plus PayPal fees). Shipping is a flat $25 to the Continental US. (Please scroll down to order.)
Thanks for your interest,

B12Q Specifications:
Magnet Type: AlNiCo
Rated Impedance: 8 ohms
Sensitivity (estimate): 95dB
Power Rating: 20 Watts
Voice Coil Former: Nomex

Weight: 4.85 lbs
Diameter: 12.125"
Depth: 6.25"
Cutout size: 10.75"

Shipping:
The B12Q ships directly from Weber Speakers in Kokomo, Indiana, USA.
Warranty:
30 days.
Warranty Returns:
Contact Weber Speakers for an RMA# and return the speaker to them.
Non-warranty Returns:
B12Q non-warranty returns will be accepted by the Speed Shop for a period of up to 30 days from date of delivery, subject to a 25% restocking fee. Returned speakers must be in perfect working condition and show no signs of having been mounted. Contact the Speed Shop to schedule a non-warranty return.
"The speaker sounds great, really warm and articulate; I really like it." - F. B.

Read more Tweed Deluxe Speed Shop Reviews