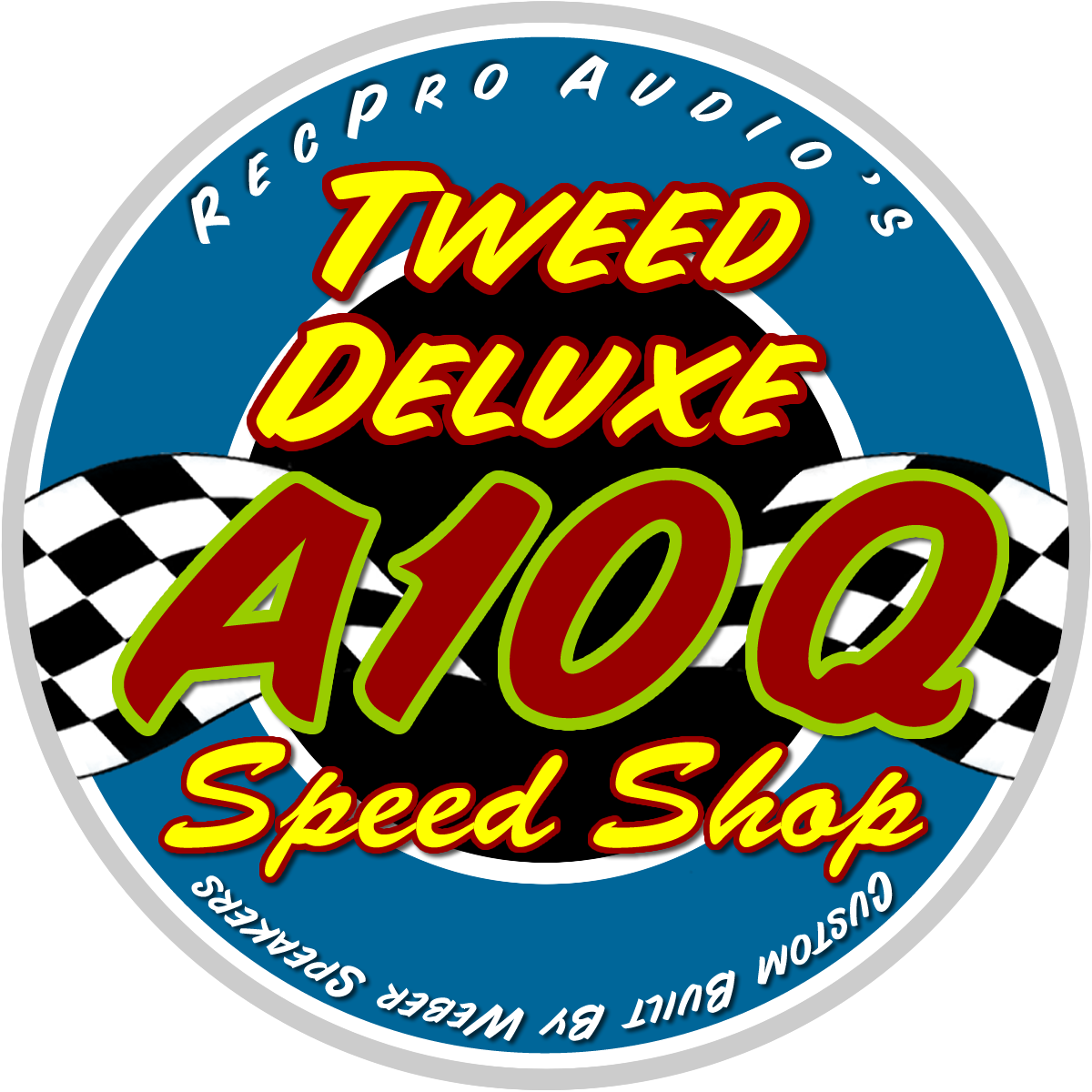 July 31, 2019
After many months of working with prototypes and auditioning examples, the Speed Shop is very happy to announce the A10Q is now available.
Based on the A12Q, the A10Q is very similar in performance, with only a slight reduction in midrange response (which is common to 10" speakers). Volume is about the same. In 1x10 use, the A10Q holds its own, but in multiple speaker configurations it really shines. Tight, focused, great compression and breakup, takes power nicely, overdrives beautifully and cleans up great.
Please visit the A12Q page for more information and background regarding development of the Speed Shop AlNiCo line of speakers.
Thanks again to the team at Weber Speakers for making this speaker possible!
Order Information: A10Q pricing is $135 each ($130, plus PayPal fees). Shipping is a flat $25 to the Continental US.
Thanks for your interest,

A10Q Specifications: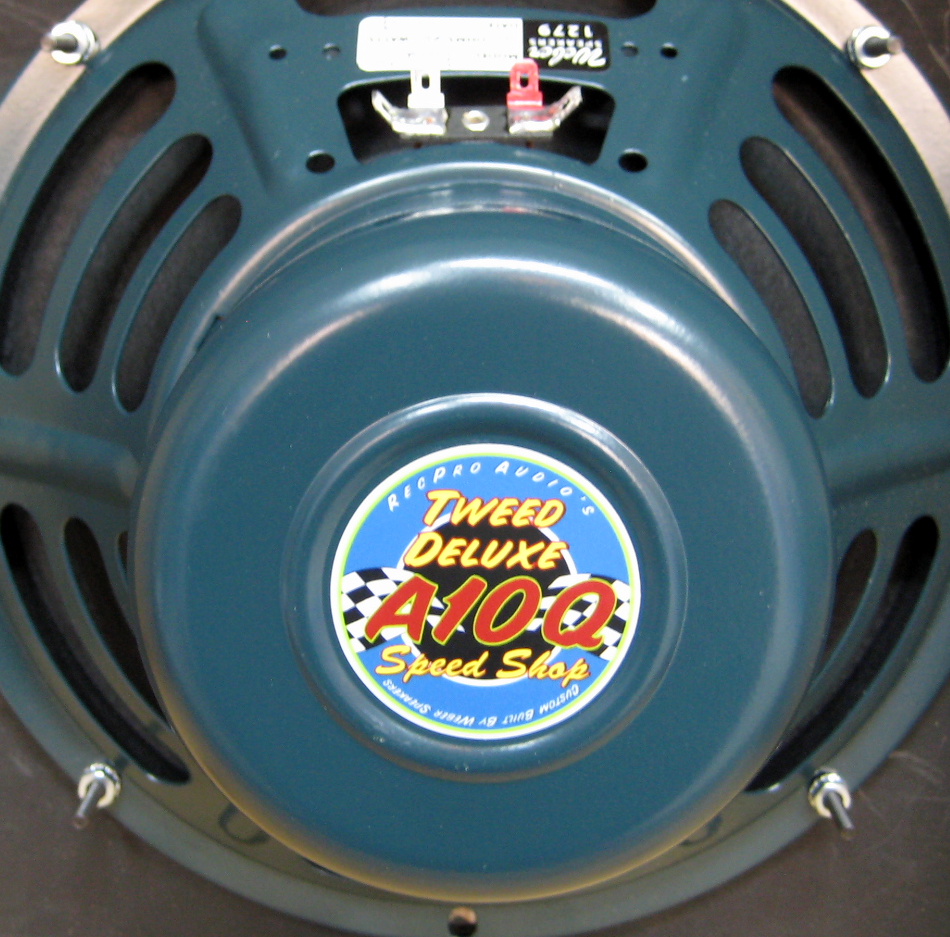 Magnet Type: AlNiCo
Rated Impedance: 8 ohms
Sensitivity (estimate): 94dB
Power Rating: 20 Watts
Voice Coil Former: Nomex

Weight: 4.85 lbs
Diameter: 10.19"
Depth: 5.375"
Cutout size: 8.75"

Shipping:
The A10Q ships directly from Weber Speakers in Kokomo, Indiana, USA.
Warranty:
30 days.
Warranty Returns:
Contact Weber Speakers for an RMA# and return the speaker to them.
Non-warranty Returns:
A10Q non-warranty returns will be accepted by the Speed Shop for a period of up to 30 days from date of delivery, subject to a 25% restocking fee. Returned speakers must be in perfect working condition and show no signs of having been mounted. Contact the Speed Shop to schedule a non-warranty return.
"Already installed the speaker sounds killer right out of the box." - J. J. (5F4)

"I got the SS 10" speakers in my Super. They are settling in nicely.. I ve tried Celestion Golds that came with the Super and a pair of eminence 1028K i had sitting around The 1028k were a much better match for the super than those Golds but Your 10" speakers bring it all to higher level. Great stuff!" - C. S.

"I just wanted to tell you that I finally finished my 5F4 Super build with the A10Q's. They sound AMAZING right out of the box!! I can't wait to hear the changes you mentioned as they break in. This is my first Super build after numerous 5E3 Deluxe builds and I have to say, I think I'm in love, lol! It really does sound like a Deluxe on steroids (especially with a set of NOS Tung Sol 5881's). I have no doubt that your speakers have made all the difference in the world. Between the A12Q's and the A10Q's, I won't even consider another speaker for my Tweed clone builds. Well done, sir!!" - M. M.

"Got it installed Saturday. Incredible speaker." - S. W.

"I just wanted to let you know how I feel about your A10Q, & (2) A12Q's I've owned for a couple years now: They are creamy smooth! They sound a heck of a lot like the vintage mid-50's tweed twin with two concert series Jensens in it that I owned as a teenager back in the 80's. I can't say enough good about your speakers. I just love em'! Don't stop making em' cuz I'll probably buy more in the future." - J. P.

Read more Tweed Deluxe Speed Shop Reviews